Watch live: SpaceX Crew-1 astronauts talk splashdown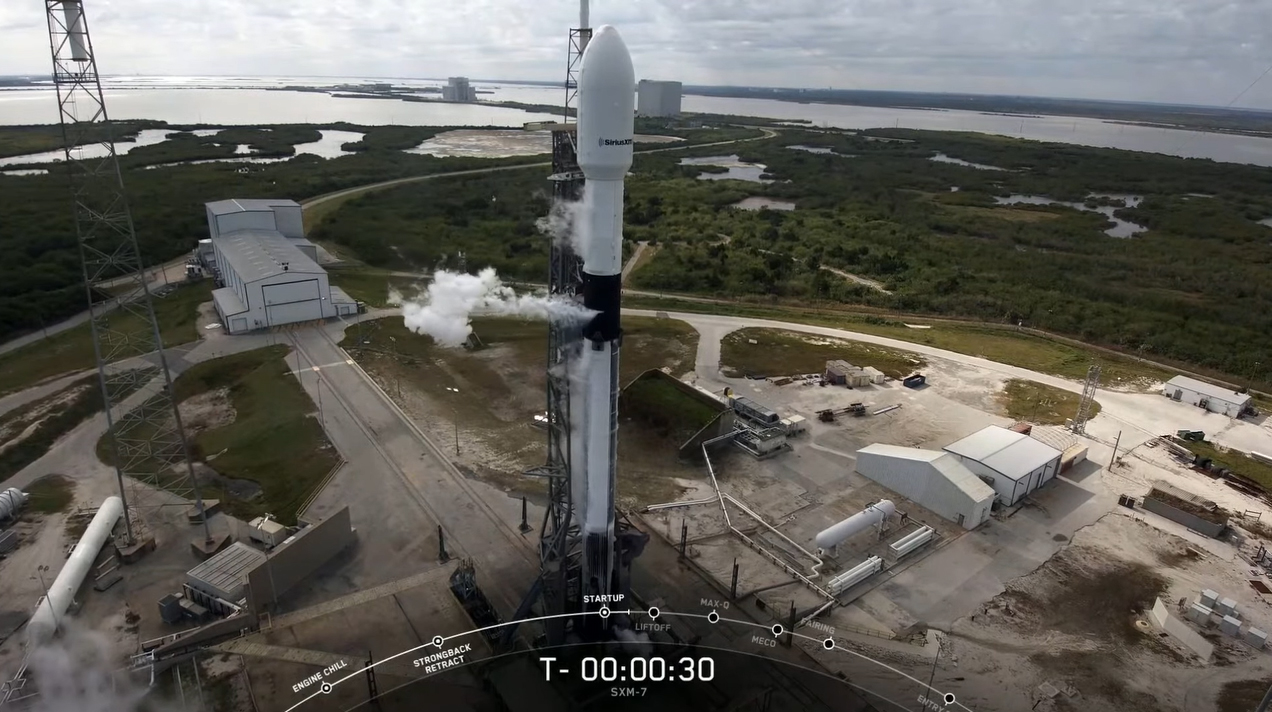 SpaceX is counting down to launch a Falcon 9 rocket on its 10th mission, a record for the company, early Sunday (May 9) and you can watch it live online. 
The veteran Falcon 9 will launch 60 Starlink internet satellites into orbit form Space Launch Complex 40 at Cape Canaveral Space Force Station in Florida on Sunday, with liftoff scheduled for 2:42 a.m. EDT (0642 GMT). SpaceX's webcast will begin about 15 minutes before launch. 
Sunday's launch will mark the 10th flight of the Falcon 9 first stage, which has flown six Starlink missions to date, as well as NASA's Demo-1 Crew Dragon mission, Canada's Radarsat mission and the SXM-7 satellite mission for Sirius XM. The booster is one of SpaceX's most-flown Block 5 Falcon 9 rockets, which made their debut in May 2018. 
SpaceX is targeting Sunday, May 9 for launch of 60 Starlink satellites from Space Launch Complex 40 (SLC-40) at Cape Canaveral Space Force Station in Florida. The instantaneous window is at 2:42 a.m. EDT, or 6:42 UTC, and a backup opportunity is available on Monday, May 10 at 2:21 a.m. EDT, or 6:21 UTC.
This will be the tenth flight of the Falcon 9 first stage rocket booster supporting this mission, which previously launched Crew Dragon's first demonstration mission to the International Space Station, the RADARSAT Constellation Mission, SXM-7, and six Starlink missions. Following stage separation, SpaceX will land Falcon 9's first stage on the "Just Read the Instructions" droneship, which will be located in the Atlantic Ocean. Both of Falcon 9's fairing halves previously flew on the GPS III Space Vehicle 04 mission.
A live webcast of this mission will begin about 15 minutes prior to liftoff.
---
'ISS Live!' Tune in to the space station
Find out what the astronauts and cosmonauts aboard the International Space Station are up to by tuning in to the "ISS Live" broadcast. Hear conversations between the crew and mission controllers on Earth and watch them work inside the U.S. segment of the orbiting laboratory. When the crew is off duty, you can enjoy live views of Earth from Space. You can watch and listen in the window below, courtesy of NASA.
"Live video from the International Space Station includes internal views when the crew is on-duty and Earth views at other times. The video is accompanied by audio of conversations between the crew and Mission Control. This video is only available when the space station is in contact with the ground. During 'loss of signal' periods, viewers will see a blue screen.
"Since the station orbits the Earth once every 90 minutes, it experiences a sunrise or a sunset about every 45 minutes. When the station is in darkness, external camera video may appear black, but can sometimes provide spectacular views of lightning or city lights below." 
Follow us on Twitter @Spacedotcom and on Facebook.