Ten films to watch this June
Ten films to watch this June
(Image credit: Anna Kooris/ A24)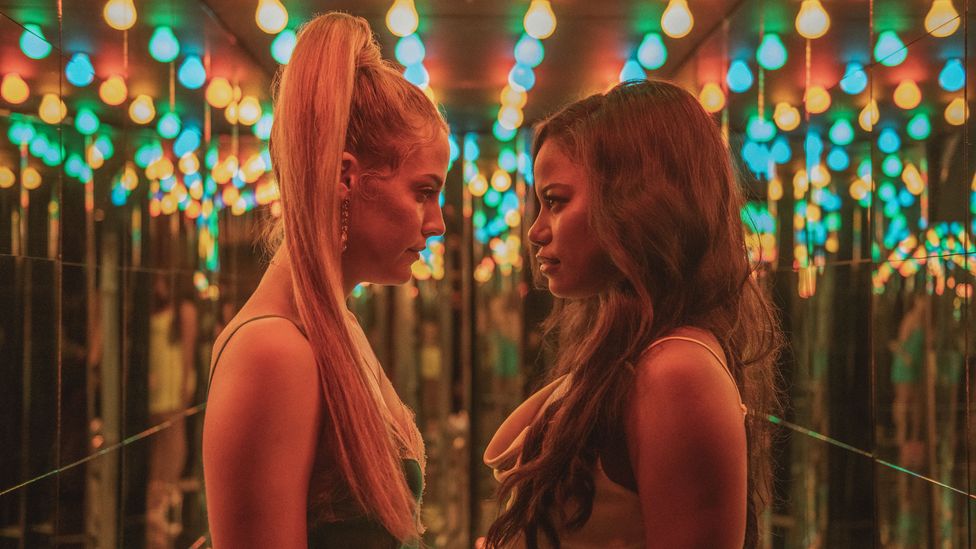 Including Lin-Manuel Miranda's In the Heights, Dream Horse and Peter Rabbit 2, these are the films not to miss this month.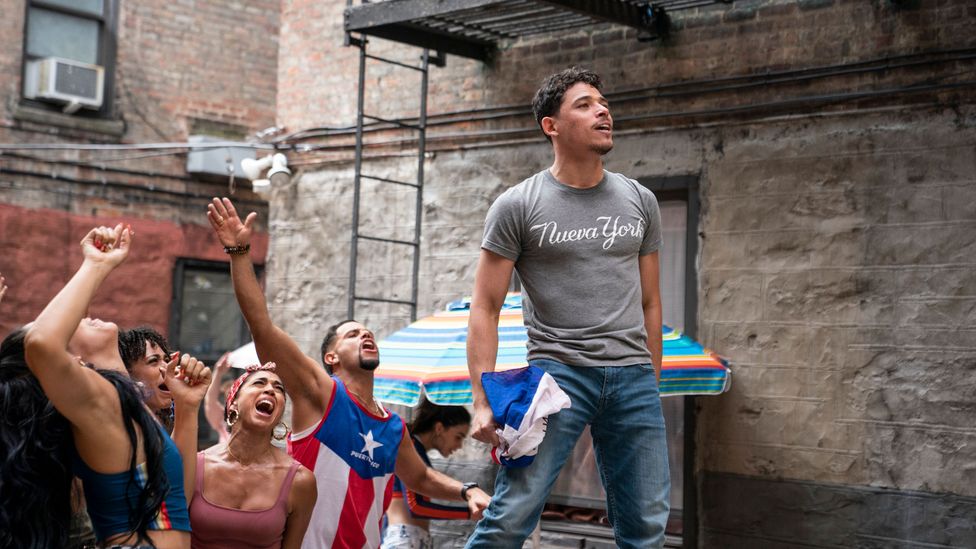 (Credit: Macall Polay/ Warner Bros)
In the Heights
This year promises two musicals about immigrant life in New York City. In December there is Steven Spielberg's version of the classic West Side Story. And in the meantime, we have In the Heights, adapted from the Tony-winning, hip-hop-infused Broadway show by Lin-Manuel Miranda (Hamilton) and Quiara Alegria Hudes, and directed by John M Chu (Crazy Rich Asians). The film is set over three hot summer days in Washington Heights, a vibrant Manhattan neighbourhood threatened by gentrification. This adaptation "hits with equal parts rapture and relief", writes David Ehrlich in IndieWire. "Here is a musical so magical and assured that even its missteps seem like good ideas." The question now is whether even Spielberg himself will be able to reach the same heights.
Released on 11 June in the US and Canada and 18 June in the UK and Ireland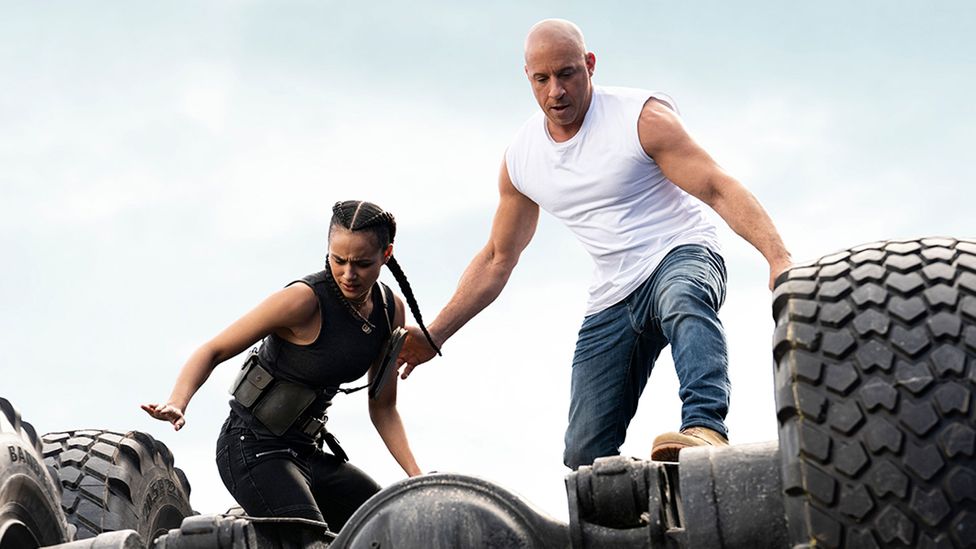 (Credit: Universal Pictures)
F9 / Fast & Furious 9
Vin Diesel is back as Dominic Toretto in the tenth Fast & Furious blockbuster (if you include spin-off, Hobbs & Shaw), and this time the villain is … his own long-lost brother (John Cena)! Yes, even though Dom has been droning on about the importance of family for the last half-dozen instalments of the series, it turns out that he had a brother he never mentioned all along. Still, it's this heroic disregard for logic and plausibility that makes the Fast & Furious franchise so much fun. The first film was a low-budget cop thriller about illegal street racers, but the sequels have grown bigger and sillier every time. F9 (in the US) or Fast & Furious 9 (in the UK) is a global cyber-spy extravaganza boasting appearances by Charlize Theron, Helen Mirren, Kurt Russell and – I kid you not – a car that flies into space. "For audiences who want their 2021 return to the multiplex to deliver big, loud, exciting action," says Alonso Duralde in The Wrap, "F9 makes the cars go fast, jump high, and generally do the impossible. It's exhilaratingly ridiculous, yes, but it's also ridiculously exhilarating."
Released on 24 June in the UK and Ireland, and 25 June in the US and Canada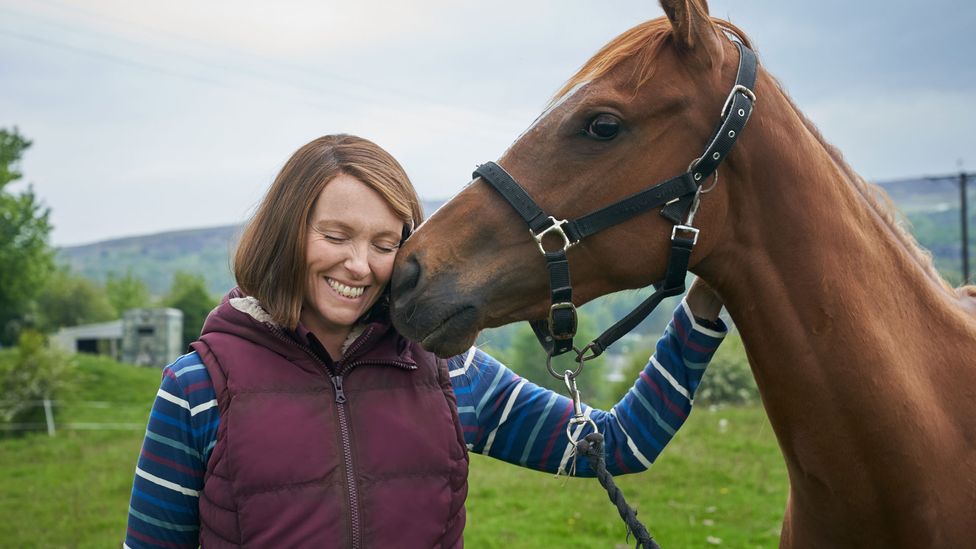 Dream Horse
Jan Vokes (Toni Collette) runs a shop in a small, deprived town in Wales. Business is slow, so when she overhears an accountant (Damian Lewis) discussing how profitable horse-racing can be, she has the sort of idea that British comedy dramas are made of. She will form a syndicate with her friends, and together they will use what little cash they have to breed and train a racehorse of their own. Can these plucky newcomers compete with the tycoons who dominate the sport? And can Collette and Lewis pull off convincing Welsh accents? It may sound far-fetched, but Dream Horse is based on a true story that has already been the subject of a hit documentary. "Beautifully shot and packed with snappy, well-played characters," says Rich Cline at Shadows on the Wall, "it's a warm and engaging tale that will appeal to anyone who has struggled to hold on to a dream".
Released on 4 June in the UK and Ireland, and 10 June in Australia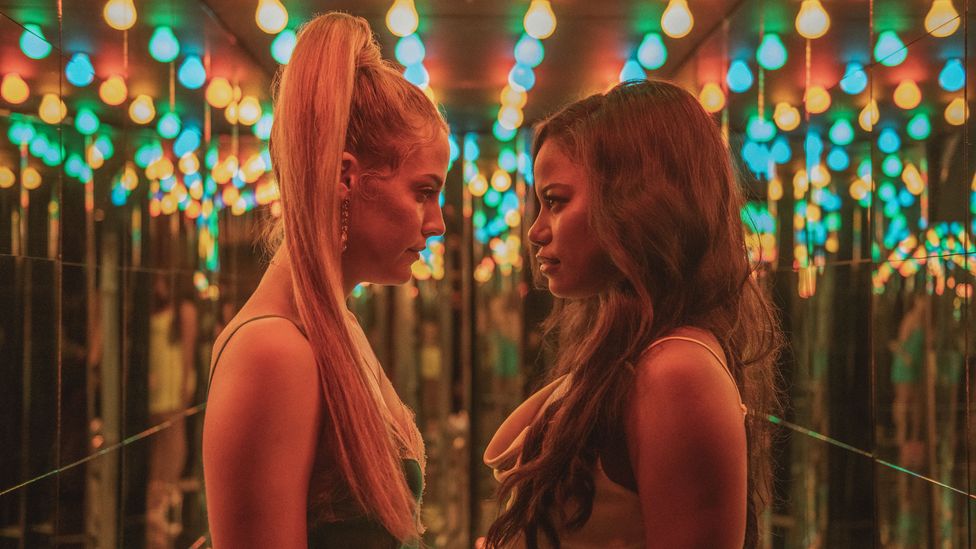 (Credit: Anna Kooris/ A24)
Zola
Zola must be the first ever film to use the credit "based on the tweets by". The tweets in question – all 148 of them – were posted one night in October 2015 by A'Ziah "Zola" King. They told the jaw-dropping story of how King, a waitress in Detroit, agreed to go on a road trip to Florida with a woman she had just met. The plan was that they would make a fortune by pole-dancing, but King was deceived, exploited, and endangered instead. The Hustlers-meets-Spring-Breakers adaptation of her Twitter thread, directed by Janicza Bravo, stars Taylour Paige as Zola, and Riley Keough as her new acquaintance Stefanie. It's "a frank and extremely funny account of one wild weekend", writes Hannah Strong in Little White Lies, "approaching sex trafficking in a bold new way as well as examining the racial tension between Zola and Stefanie".
Released on 30 June in the US and Canada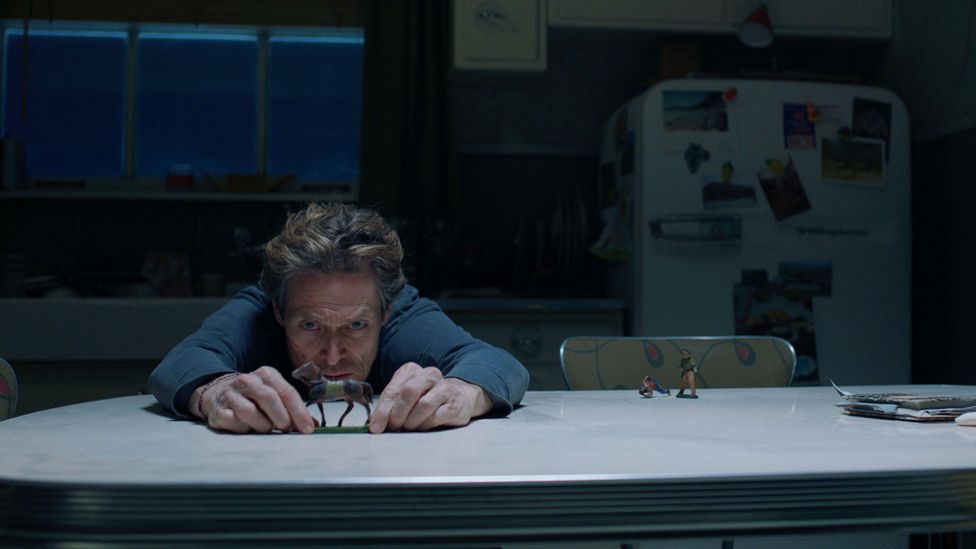 Siberia
No relation to the 2018 Keanu Reeves thriller of the same name, Siberia is the sixth collaboration between Abel Ferrara (Bad Lieutenant, King of New York) and his regular leading man, Willem Dafoe. It's also their wildest and weirdest film yet – and that's saying something. Dafoe plays a loner who hitches his dogsled to a team of huskies and heads off into the Siberian snow. Not wild and weird enough for you? Well, he also travels through his own dreams and memories. Guy Lodge writes in Variety that the film is a "beautiful, unhinged, sometimes hilarious trek into geographical and psychological wilderness that will delight some and mystify many others". It's a must for those who like their cinema to be philosophical and surreal. But be warned: "Those who require a standard A-to-B narrative would be best advised to check out."
Released on 18 June in the US
(Credit: Anna Webber/ Focus Features)
The Sparks Brothers
Sparks have been called "your favourite band's favourite band": the Los Angeles art-pop duo may not be mainstream stars, but their oddball genius has entranced and influenced musicians for decades. And not just musicians. One of their biggest fans is Edgar Wright, the director of Shaun of the Dead, Hot Fuzz and the forthcoming Last Night in Soho. Interviewing Sparks themselves (brothers Ron and Russell Mael) along with such Sparks aficionados as Beck, Jason Schwartzman and Neil Gaiman, he has put together an enthusiastic and suitably quirky film about the group's 50-year, 25-album career. "Wright knows some people won't want to watch a long documentary about a band they've never heard of," says Jordan Hoffman in The Guardian, "so he's sure to keep it funny and alive at every possible turn." Sparks may well be your own favourite band by the end of it.
Released on 18 June in the US and 24 June in Australia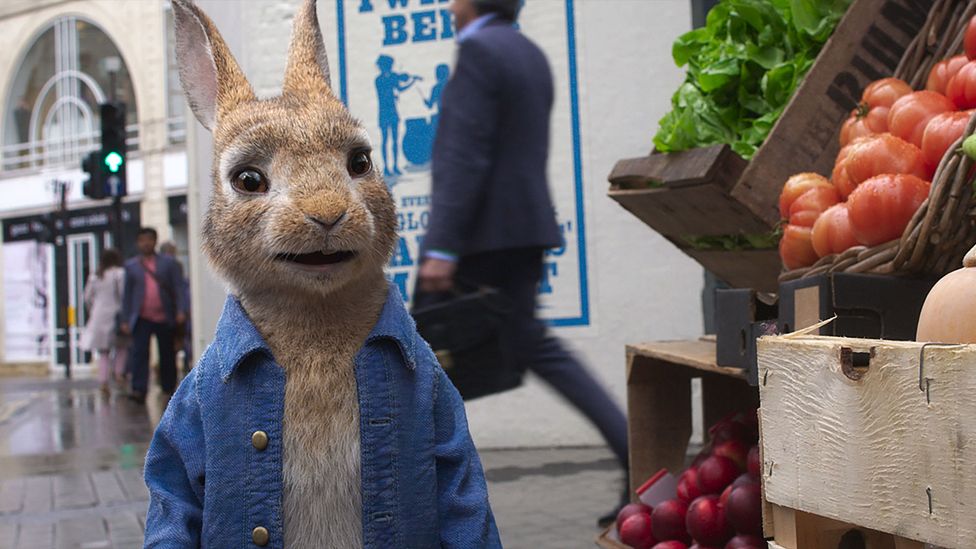 Peter Rabbit 2
Critics weren't too keen on 2018's Peter Rabbit, a blend of live-action and animation that owed less to Beatrix Potter's charming picture books than to the slapstick violence of a Bugs Bunny cartoon. But audiences were more enthusiastic, so here is the inevitable sequel, featuring Rose Byrne and Domhnall Gleeson as (live-action) newlyweds, and James Corden as the (animated) rabbit who has agreed to stop stealing their vegetables. Will Gluck, the co-writer-director, bumps up the postmodern humour from the first film, with jokes about how annoying Corden's voice is and American directors spoiling beloved British books. And this time, even the critics are happy with it. "Considerably better than Peter's 2018 outing," says Sarah Cartland at Caution Spoilers, "[the film is] colourful and visually engaging, and the comic timing is impeccable."
Released on 9 June in the Netherlands, 10 June in Denmark and 18 June in the US and Canada
(Credit: Music Box Films)
Summer of 85
François Ozon, the prolific, genre-hopping French writer-director, gets back to his roots – and, perhaps, his own adolescence – with an adaptation of Aidan Chambers' ground-breaking gay coming-of-age novel, Dance On My Grave. Its young lovers are 16-year-old Alexis (Félix Lefebvre) and a swaggering 18-year-old, David (Benjamin Voisin), who saves him from drowning when his boat capsizes off the coast of Normandy in 1985. Reviewers have compared Ozon's nostalgic recreation of a sun-kissed summer fling to Call Me By Your Name. But in this case, as Alexis's voice-over warns us, David doesn't have long to live, so the mystery of his death looms over their time together. Boyd van Hoeij of The Hollywood Reporter praises "a story that's frequently awkward and a little painful to watch but also sincere and truthful about adolescence in a way seldom seen in films about teenagers made by middle-aged directors".
Released on 18 June in the US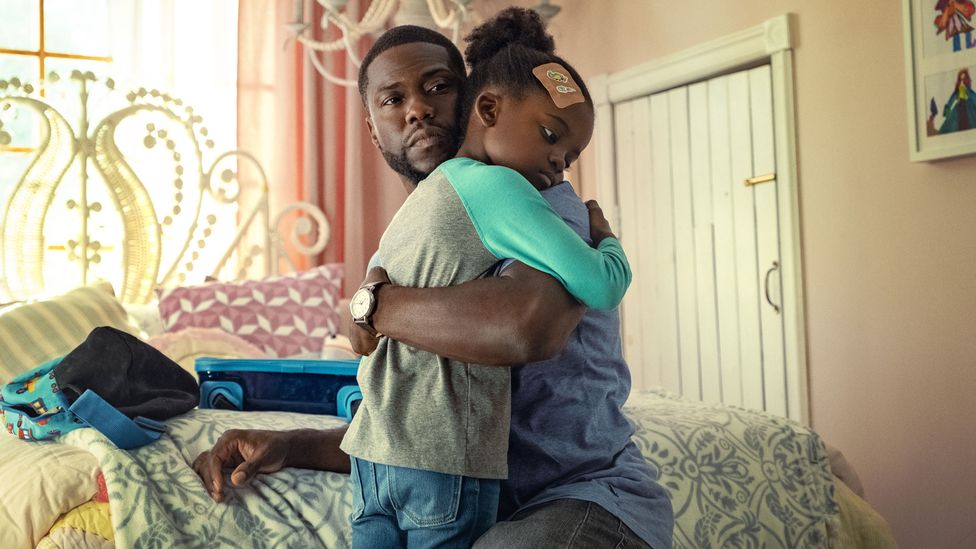 (Credit: Philippe Bosse/Netflix)
Fatherhood
In 2008, Matthew Logelin's wife Liz died suddenly, 27 hours after giving birth to their daughter Madeleine. Logelin chronicled the ordeal on his blog, and then in a book, Two Kisses For Maddy: A Memoir of Love and Loss. Now the book has been made into Fatherhood, a comedy drama about the challenges of being a widower and a single parent. For a while, the film was due to star Channing Tatum, but the role of Matt ultimately went to Kevin Hart. It's an intriguing departure for an actor who specialises in broad, high-volume comedy, but the director and co-writer, Paul Weitz, is on familiar ground, having dealt with parenthood in About A Boy and Being Flynn. Fun fact: Fatherhood is "presented by" Barack and Michelle Obama's production company, Higher Ground.
On Netflix from 18 June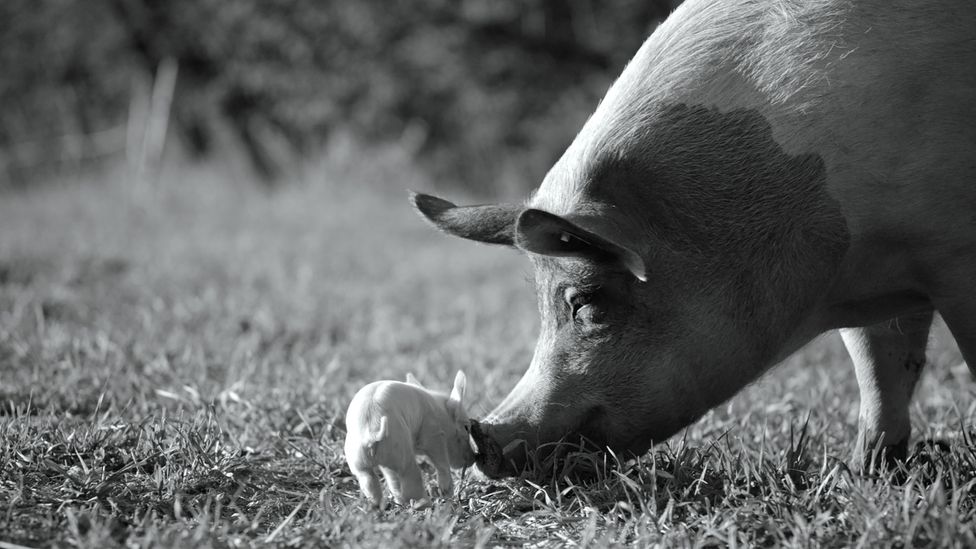 Gunda
A quiet alternative to the anthropomorphised antics in Peter Rabbit 2, Victor Kossakovsky's black-and-white documentary shows daily life on a farm from the animals' perspective, with no shots of human beings, and no dialogue except for grunts. The film's heroine is Gunda, a sow with a litter of baby piglets. Her co-stars include a one-legged chicken and a herd of cows. Artfully shot over several months, Kossakovsky's film is "gorgeous", "hilarious", and "sublime", says Jessica Kiang in the Los Angeles Times. And it would be relaxing, too, if we didn't already know the cute piglets' ultimate fate. "Beyond its value as a meditation on animal captivity and cruelty, and its implicit insistence on an ethical re-evaluation of our relationship to livestock, this is a film that pays attention to things we've long neglected and to in-between interludes we have forgotten how to see."
Released on 11 June in the UK and 17 June in the Netherlands
Love film and TV? Join BBC Culture Film and TV Club on Facebook, a community for cinephiles all over the world.
If you would like to comment on this story or anything else you have seen on BBC Culture, head over to our Facebook page or message us on Twitter.
And if you liked this story, sign up for the weekly bbc.com features newsletter, called The Essential List. A handpicked selection of stories from BBC Future, Culture, Worklife and Travel, delivered to your inbox every Friday.