NAIROBI (HORN OBSERVER) An outspoken and critical Somali-Kenyan university lecturer, Abdiwahab Abdisamad is filing a civil court case implicating former Somali prime minister, Mohamed Hussein Roble in Sweden, lawyers told Horn Observer.
Mr. Roble, who stepped down as Somalia's prime minister mid this year, has Swedish citizenship and has now travelled back to Sweden with his family.  Lawyers said it was a great opportunity for professor Abdisamad to file his civil case as the Swedish courts and seek justice over his abduction in Nairobi, Kenya in September 2021. 
"The immediate former prime minister of the Federal Republic of Somalia, Mr. Mohamed Hussein Roble, choreographed our clients's abduction," stated the court filing. 
ANOTHER LAWSUIT IN KENYA
On 27 September 2022, professor Abdisamad has sued the former Somali prime minister Mohamed Hussein Roble over
a cross border abduction
and illegal detention that took place in Nairobi in September 2021.  Through his lawyers, Mr. Abdisamad alleged Roble to have financed the abduction and detention for political reasons.   The lawsuit was filed by the renowned Adan Yussuf and Co. Advocates, according to the court documents seen by the Horn Observer reporter.
"
The long arm of the law will catch foreigners who wanted harm 4 me. This should serve as a warning to criminal orgs targeting innocents,' Mr. Abdisamad wrote on his Twitter. 
The Somali Embassy in Nairobi and the office of Somali prime minister were informed about the lawsuit which will commence in Nairobi where the ex-prime minister Roble resides.  The Swedish ambassador to Kenya also received a copy of the lawsuit. 
Meanwhile, local media reported that Mr. Roble who was in Nairobi at the time of filing the lawsuit, has run away to Mogadishu and later fled to Sweden. 
"Roble is now back to Sweden where rule of law is functioning well. That is why professor Abdisamad and his lawyers seized the opportunity to sue the ex-Somali prime minister who is on the run," said one source privy to the case "One of the first things you should consider before you decide to sue someone abroad is whether you have any legal recourse within your own country and in this case, professor Abdiwahab, who is a victim of political abduction, can get get justice in Somalia."
According to Mr. Abdiwahab, 55, he was abducted at gunpoint on September 8, 2021 in Nairobi city centre.  He regained his freedom after a 12-day ordeal. 
"My left leg was badly injured during the abduction, and I've been in and out of hospital for the past week, refraining from all activities on my doctor's advice," he told the Nation in an interview in October last year.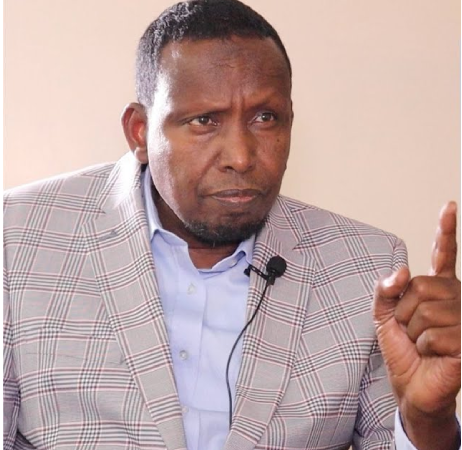 According to law scholars, the new lawsuit in Sweden can certainly create troubles for the former Somali prime minister who, according to close allies, eyeing to run for Somalia's presidential election in 2026. 
When contacted by Horn Observer, the ex-prime minister did not reply to our queries regarding the new lawsuit and the other case filed in Nairobi in September.