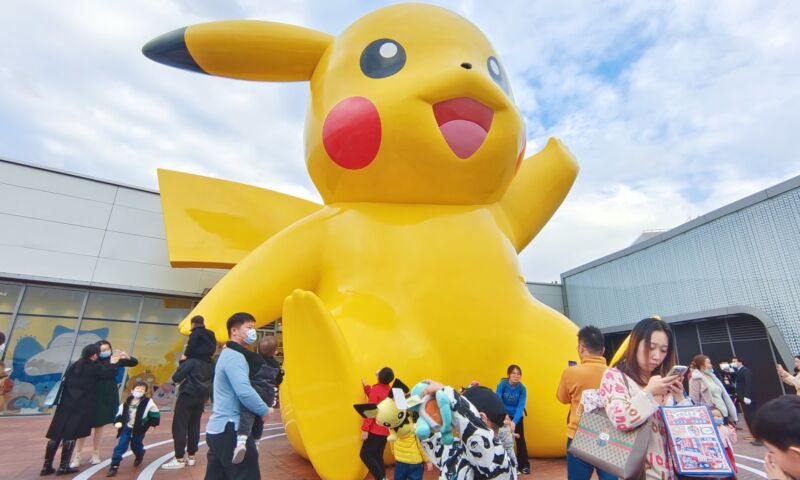 A California appeals courtroom has upheld the firings of two Los Angeles Police Division officers who failed to answer a theft in progress and as an alternative went looking for a Snorlax within the Pokémon Go augmented actuality sport.
Officers Louis Lozano and Eric Mitchell had been being recorded by a digital in-car video system (DICVS) once they determined to catch a Pokémon after not responding to a theft on Saturday, April 15, 2017, in line with the California Court docket of Enchantment ruling issued Friday. A board of rights discovered the officers "responsible on a number of counts of misconduct" primarily based on half on the "recording that captured petitioners willfully abdicating their responsibility to help a commanding officer's response to a theft in progress and taking part in a Pokémon cell phone sport whereas on responsibility," the ruling stated.
The previous officers appealed, claiming town "proceeded in a fashion opposite to the legislation by utilizing the DICVS recording of their disciplinary continuing and by denying them the protections of the Public Security Officers Procedural Invoice of Rights Act," Friday's ruling stated. A trial courtroom denied the petition difficult the firings, and a three-judge panel on the appeals courtroom unanimously upheld that call on Friday.
"Aw, screw it"
Lozano and Mitchell had been on a close-by patrol when there was a radio name to answer a theft in progress with a number of suspects at a Macy's within the Crenshaw Mall. They later informed their supervisor, Sgt. Jose Gomez, that they didn't hear the decision asking for backup on the mall, however the DICVS recording confirmed that they ignored makes an attempt to succeed in them, the ruling stated:
After communications made a second try to contact petitioners, Officer Lozano requested if they need to "ask [communications] if there is a message." Officer Mitchell replied, "It is as much as you. No matter you assume. I do not need them to assume we're not taking note of the radio." Lozano responded, "Aw, screw it." Petitioners made no try to reply over the radio when their unit was referred to as.
As a substitute of going towards the scene of the theft, the officers "moved backwards by way of the alley and turned away from the mall," the ruling stated.
Snorlax at forty sixth and Leimert
The hunt for a Snorlax allegedly started at 6:09 pm, 5 minutes after Lozano stated, "screw it."
The ruling defined:
Officer Mitchell alerted Lozano that "Snorlax" "simply popped up" at "forty sixth and Leimert." After noting that "Leimert does not go all the way in which to forty sixth," Lozano responded, "Oh, you [know] what I can do? I will [go] down eleventh and swing up on Crenshaw. I do know that approach I can get to it." Mitchell recommended a unique route, then informed Lozano, "We received 4 minutes."

For roughly the subsequent 20 minutes, the DICVS captured petitioners discussing Pokémon as they drove to totally different places the place the digital creatures apparently appeared on their cell phones. On their method to the Snorlax location, Officer Mitchell alerted Officer Lozano that "a Togetic simply popped up," noting it was "[o]n Crenshaw, simply south of fiftieth." After Mitchell apparently caught the Snorlax— exclaiming, "Received 'em"—petitioners agreed to "[g]o get the Togetic" and drove off. When their automotive stopped once more, the DICVS recorded Mitchell saying, "Do not run away. Do not run away," whereas Lozano described how he "buried it and ultra-balled" the Togetic earlier than saying, "Received him." Mitchell suggested he was "[s]until making an attempt to catch it," including, "Holy crap, man. This factor is preventing the crap out of me." Ultimately Mitchell exclaimed, "Holy crap. Lastly," apparently in reference to capturing the Togetic, and he remarked, "The[] guys are going to be so jealous." Petitioners then agreed to return to the 7-Eleven (the place Sergeant Gomez later met them) to finish their watch. On the way in which, Mitchell remarked, "I received you a brand new Pokémon as we speak, dude."